Table assignements are up for SPX!   I'll be at table W28, premiering the new Ninth Art Press anthology, The Shirley Jackson Project, edited by Rob Kirby.
Seventeen acclaimed alternative cartoonists explore and celebrate the work of the legendary mid-20th century author Shirley Jackson ("The Lottery," The Haunting of Hill House, We Have Always Lived in the Castle), including Colleen Frakes, Katie Fricas, Annie Murphy, Josh Simmons, and Maggie Umber. Edited by Ignatz Award-winner Robert Kirby and published by Dan Mazur's Ninth Art Press.
I published this book (in my Ninth Art Press costume), and I'm also a contributor (gee, they accepted my story!). Â Here's the first page of my piece:
Sharing the table with me will be my amiable and talented friends, Jesse Lonergan (who will bring his newsprint epic Hedra)….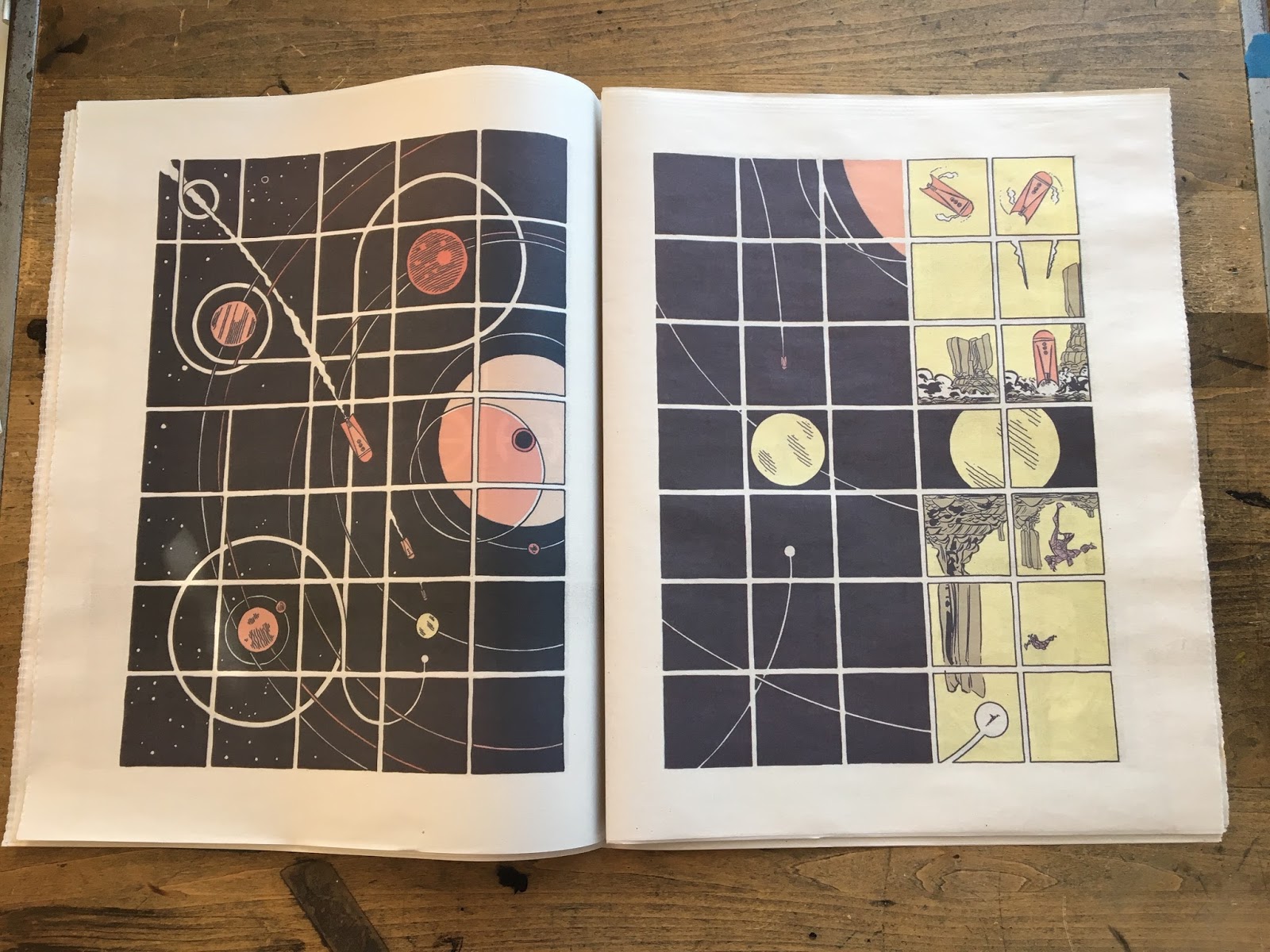 …and Whit Taylor!  Whit will have a top-secret new project on the table.  No preview available yet, but here's a peek at her recent piece for the Nib, Finding Your Roots.