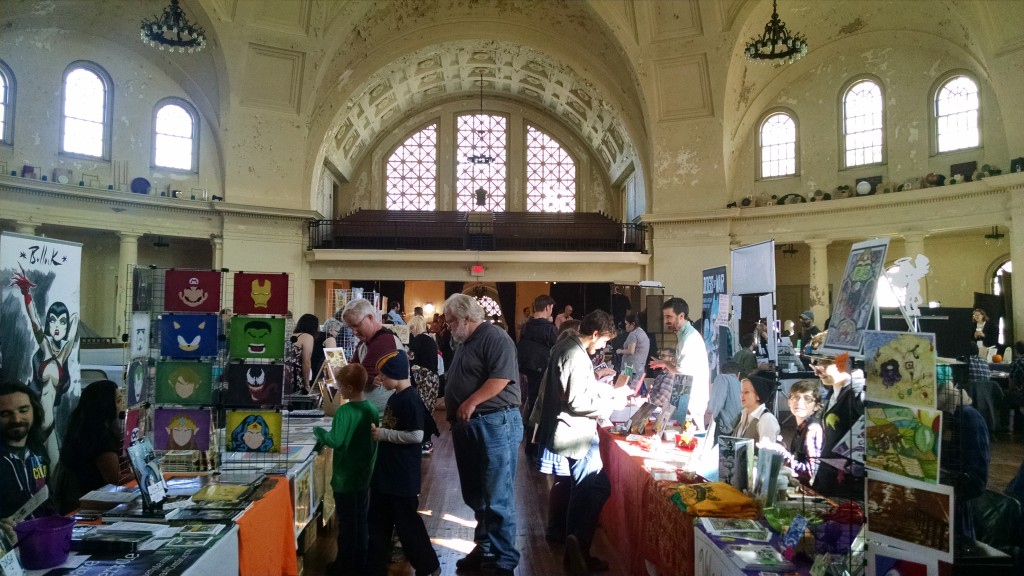 A great comics-themed weekend in Philly, starting with a signing of Comics: a Global History at Penn Book Center. A small crowd, but very interested, asked a lot of questions.
At Locust Moon Comics, Josh O'Neill, Andrew Carl and others were busy hanging the original art from their monumental Little Nemo tribute anthology. A fantastic exhibition it is! And a world-class comics shop.
Saturday, the festival itself. The show had a great vibe, very friendly and jam-packed with great talent (kinda reminded me of MICE). Â And at a beautiful venue, the Rotunda, a down-on-its-heels architectural aristocrat. That's an enormous pipe organ dominating the rear wall.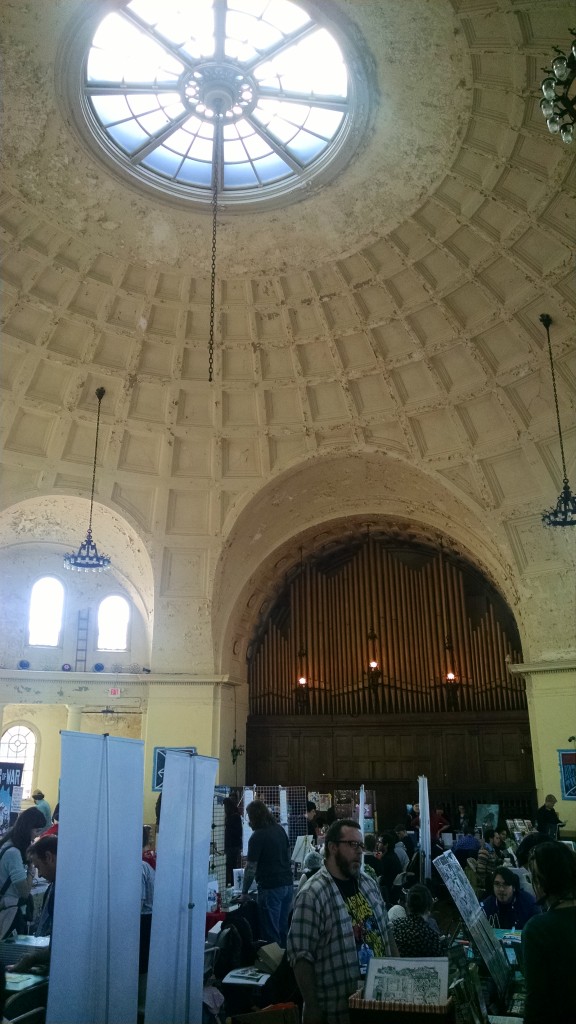 I tabled next to Jo Jo Sherrow. The first issue of her mini-comic series Captcha I had bought a few MoCCAs ago, and this was an opportunity to catch up with the next 4 issues. Good stuff, really crazy, about a former mer-cat captured by aliens and living on earth with a bunch of very strange friends, and… words cannot do it justice (at least my words), see for yourself.
On the other side was James Comey, who I'd never met, but whose story follows mine in Colonial Comics… his art is my favorite discovery so far in that book. I was across from Whit Taylor, as well as Mia Schwartz, and one table over past JoJo was Emi Gennis, whose work I've also long admired, such as her anthology, Unknown Origins and Untimely Ends. just my cup of tea. Emi specializes in non-fiction, especially true crime, and I bought her mini, the grisly true story, "The Unusual Death of Gregory Biggs."
Thanks to Jason Rodriguez for letting me tag along to a dinner with some new friends: Bill Campbell, Micheline Hess, John Kim, Eric Battle and Mike Cowgill.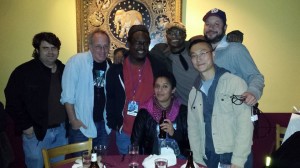 I hate to pick a highlight, but at the after-party, a drawing competition took place, the challenge was to draw the store's black cat. It started with a head-to-head between Paul Pope and Bill Sinkiewicz, a breathtaking display of graphic facility and imagination. When Pope looked up from his drawing and saw what Sienkiewicz was up to, he said, "whoa… a Jimi Hendrix solo!"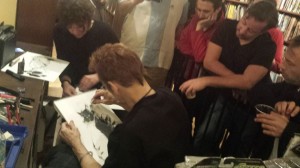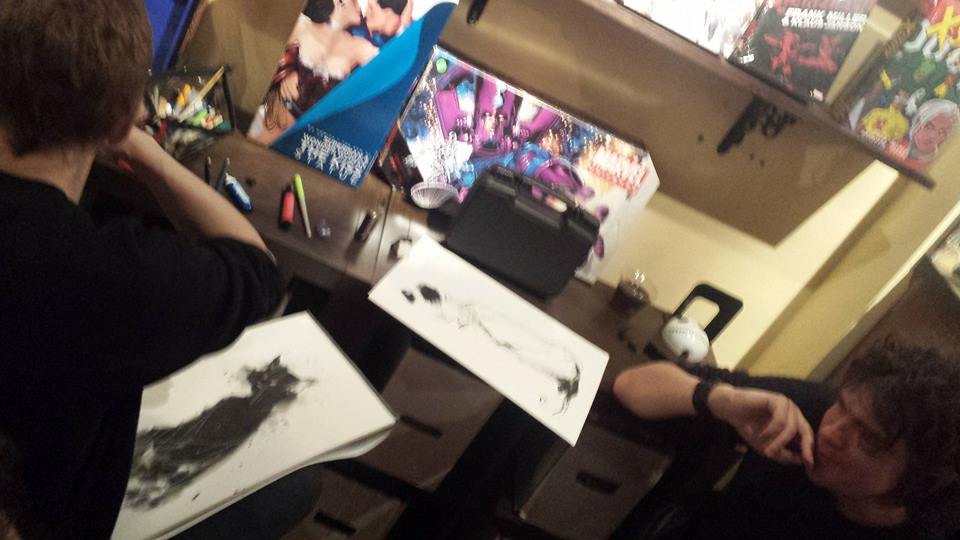 And it didn't end there, as Dean Haspiel, Gregory Benton, Ron Wimberly and some other talented people whose names I didn't catch followed with their own tours-de-force.