I'm going to be at the MoCCA Fest in New York, along with three of my all-time favorite collaborators: Alexander Danner, with whom I co-wrote Comics: A Global History (as well as other collaborations); and Whit Taylor, who is editing the SubCultures anthology for Ninth Art Press (which makes me the publisher), and Doug De Rocher, the cut-paper comics creator, whose work appeared in Show and Tell and The Greatest of All Time Comics Anthology. The MoCCA Fest can be found at the 69th Regiment Armory (Lexington Ave., between 25th and 26th — the very same place where the famous Armory Show of 1913 was held!)
(For bonus points: how many cartoonists can you name who really exhibited in the 1913 Armory Show? Â There were at least 6!)
Amongst the exciting items on our tables:
: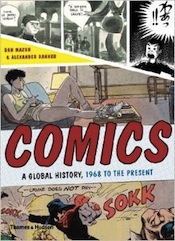 Comics: a Global History, 1968-Present. Â We'll have 2 display copies only, not for sale, but this will be the first time the book has been seen in public! Â There'll be a postcard for the book as well!
*************************************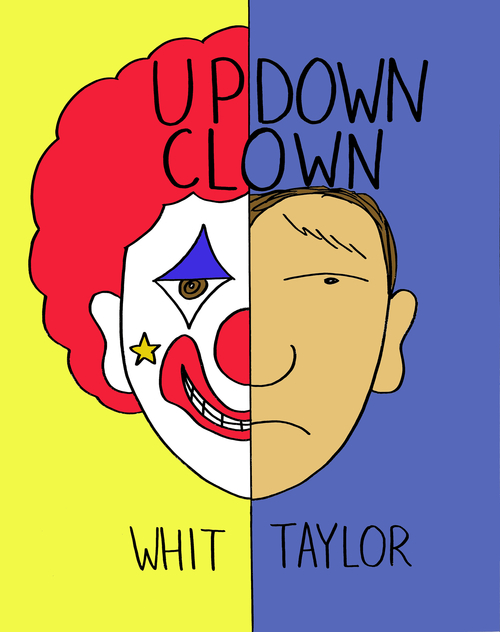 Up-Down Clown by Whit Taylor.  A MoCCA debut, Whit's new graphic novel, a sweet, perceptive and moving, naturalistic fiction about a young professional clown dealing with emotional, relationship and career issues.
*************************************

The SubCultures anthology preview postcard!  The book is still a few months off, but MoCCA will witness the world premiere of this glossy, 4×6 postcard, revealing Box Brown's delectable cover!  Yes, that makes two free postcards at the table!  Suitable for framing or for keeping in the big pile of stuff you got at MoCCA that sits in the corner until sometime next year!
*******************************
Monarch Monkey and Other Stories by Doug De Rocher: a collection of amazing cut-paper comics:
And of course you will find an assortment of Ninth Art Press excellence, including the anthologies Show and Tell, the Greatest of All Time Comics Anthology, In a Single Bound 1-3, plus Cold Wind and other one-shots. And for those who've been following my "Eunice Williams Story" process posts with baited breath, I'll have the original art from the story! MoCCA is a great show, and you should not miss it!  Stop by and say hi.