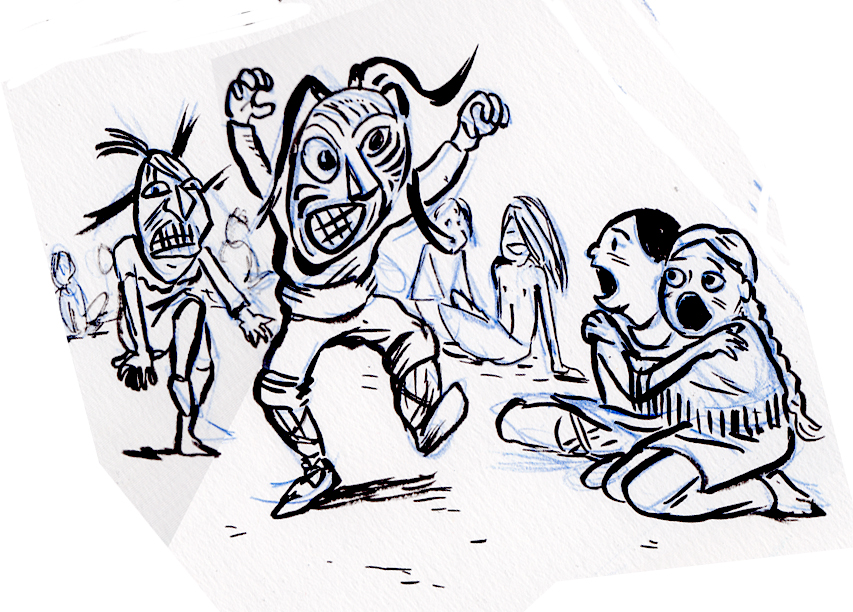 Page 10 of the project I'm working on for Jason Rodriguez's Colonial Comics anthology from Fulcrum Press.
My outline-y script reads:
Eunice further assimilated into Kahnwake culture. Daily life centers very much around corn: planting, gathering, drying, grinding, cooking.
Being invited with the women to the fields is a big moment.
The home life in the longhouse is warm and communal.
So this is essentially a non-sequential page, but a series of vignettes that add up to Eunice's generally happy childhood at Kahnawake. Â It's a matter of putting the anecdotes into an overall page design or architecture that really can be read in any order. Â Since she left no written record of her time there, it's all made up.
I definitely wanted to make use of the very first sketch I did for the story: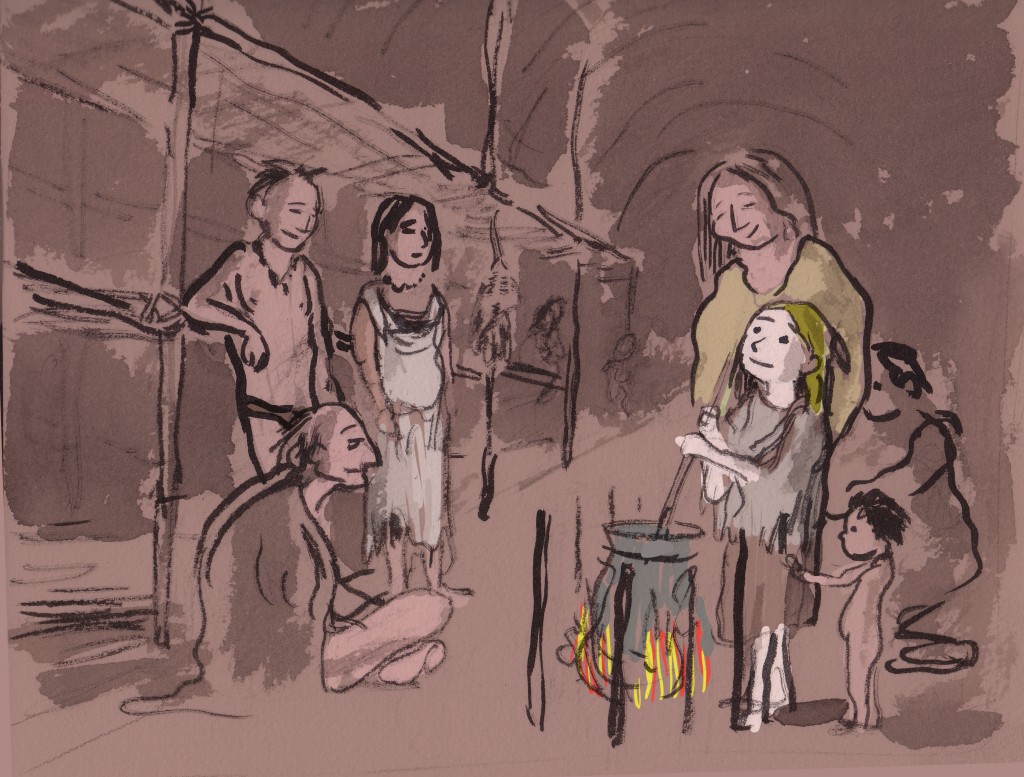 Then  lot of scribbling to figure how to arrange things: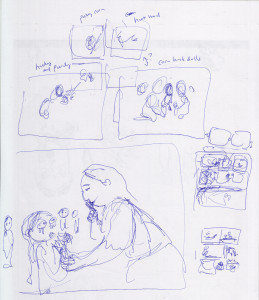 The thumbnail: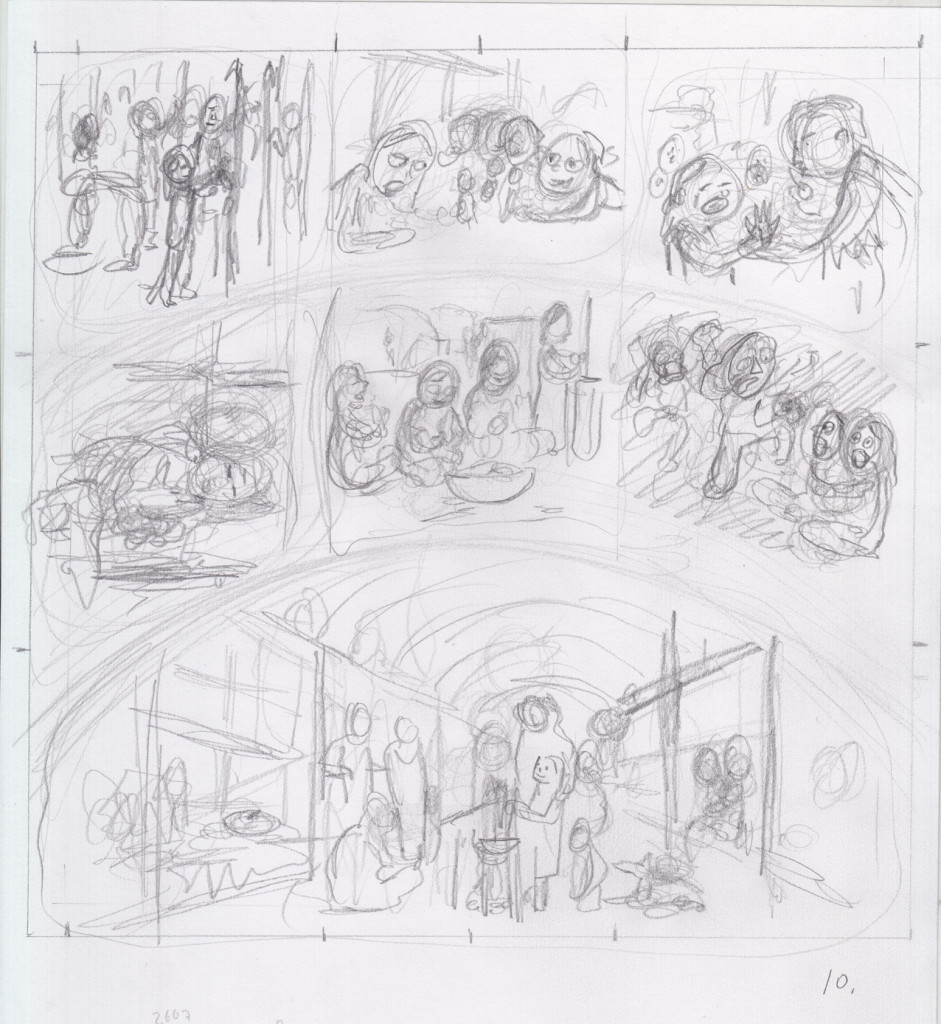 The rough. I decided to curve the drawings in that middle tier around the "archway" of the bottom panel, giving it more of an architectural feel:
The final line art, with blue pencils showing. Â No real reason to show this, I just like the way the blue pencil looks (the scan's patched together, hence the different coloring):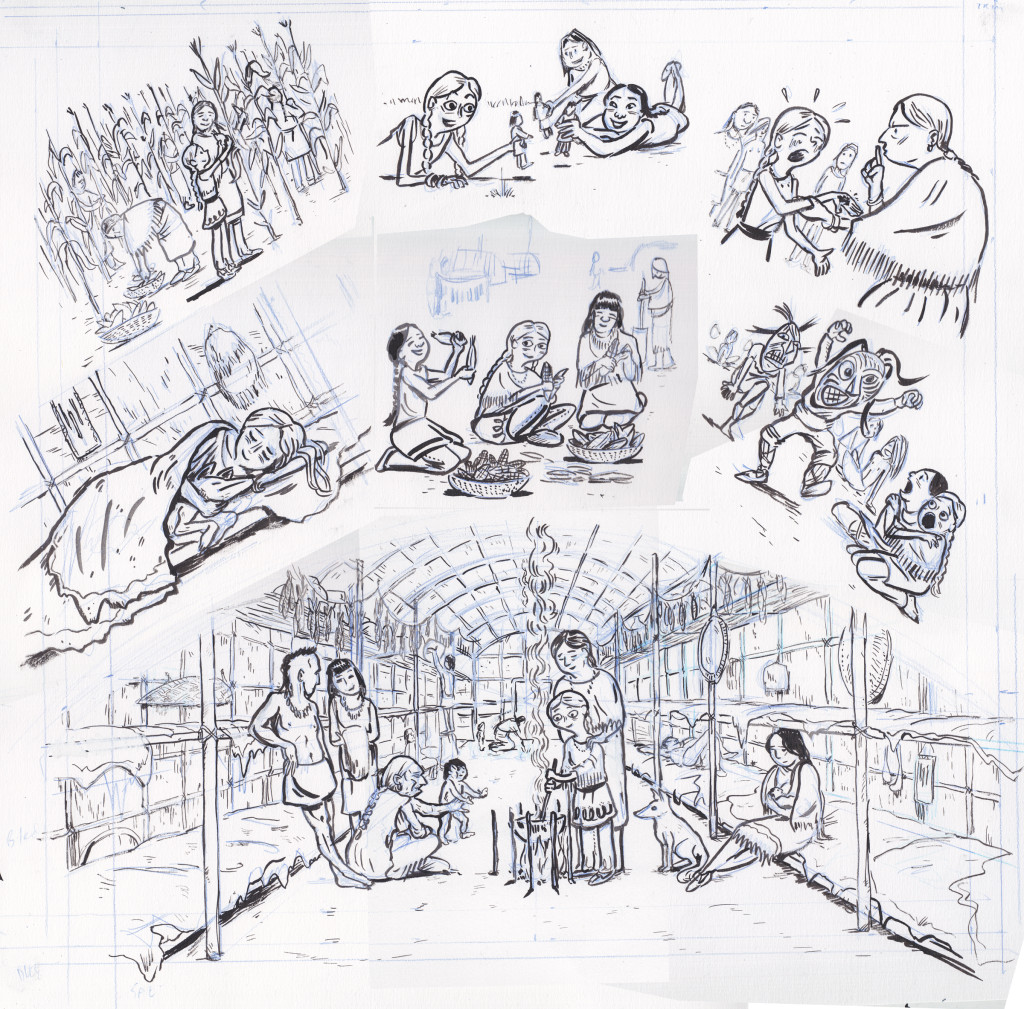 And the final:
Going to be a challenge to color!