The next page for this story, about the aftermath of the Indian raid on Deerfield Mass. in 1704, which I'm working on for the Colonial Comics anthology from Fulcrum Press, was originally scripted like this:
 
PAGE 9Â 
Page to be divided diagonally, maybe.
JOHN HALF: John returns to Boston.  He becomes a celebrity, delivering sermons on his captivity.  His book is a colonial best-seller.  He continues his efforts to redeem Eunice. 
EUNICE HALF Eunice further assimilated into Kahnwake culture. Daily life centers very much around corn: planting, gathering, drying, grinding, cooking.
Being invited with the women to the fields is a big moment.
The home life in the longhouse is warm and communal.  
Thumbnailed like so: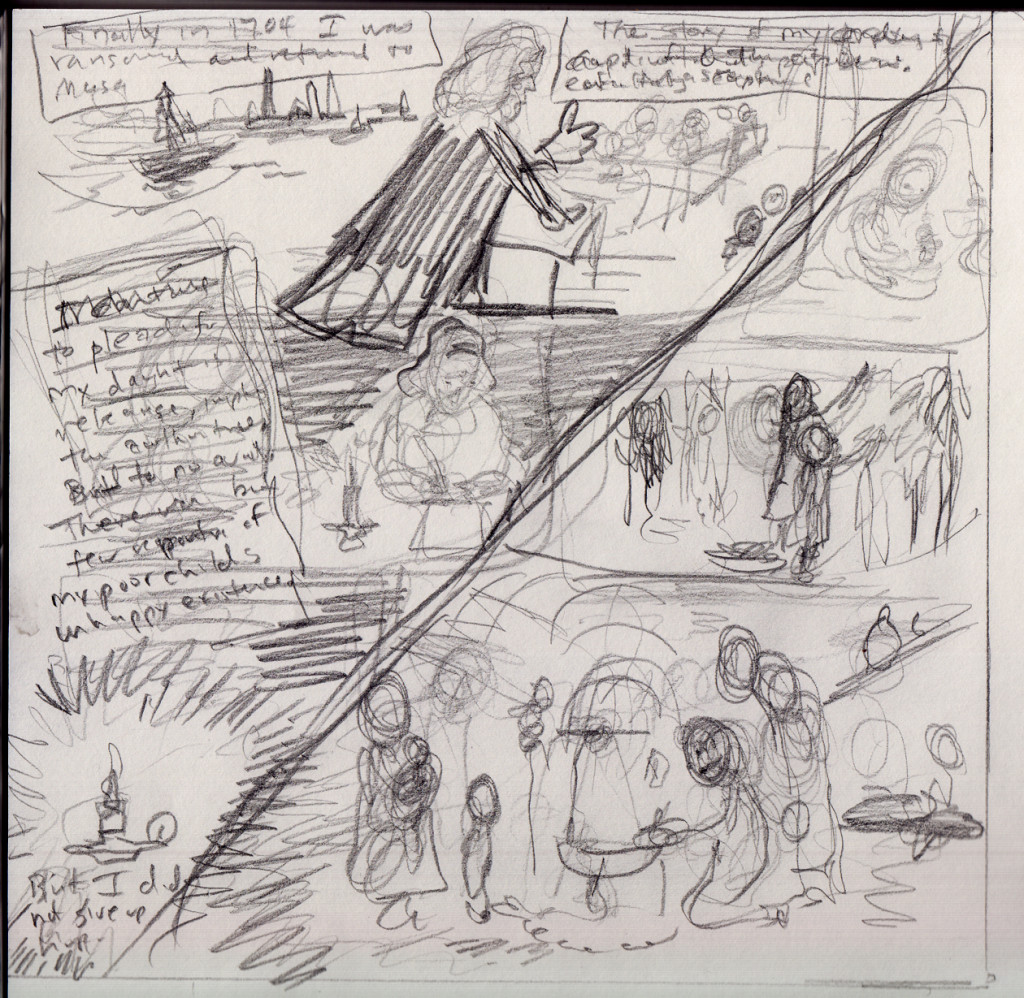 But if felt like too much story to pack into an 8×8 page — at least with the kind of storytelling I'm going for. Â This was going to be too dense a page to be easily read. Â I asked the editor if it was okay to make the story 2 pages longer (it has to stay an odd number for the book layout, and I could use an extra page at the end as well).
So, the story will now run 13 pages and here's the thumbnal of the new page 9, Â just the "John" part of the old page 9:
 
The rough:
 And final inks:
As you can see, I changed the text on the last panel. Â I liked the juxtaposition of 'not giving up hope" with the burning-down candle, but… as you WILL see in the next page, it needed a line more suited to the transition back to Eunice at Kahnawake. Â So I ended the page on the notion of not knowing what was going on with her… and now we shall see!

Thanks for looking & reading!