Okay, enough prep… ready to start on those last two pages of the chapter.
Actually, one more sketch:
…and NOW ready to go. Â I will do the two-page sequence, of baby seeing the moon / baby reaching for it. Pencil, conte crayon and India ink, with white acrylic for corrections: Drew the second page first (page 9, in the current layout), because it was the one I was more nervous about getting right: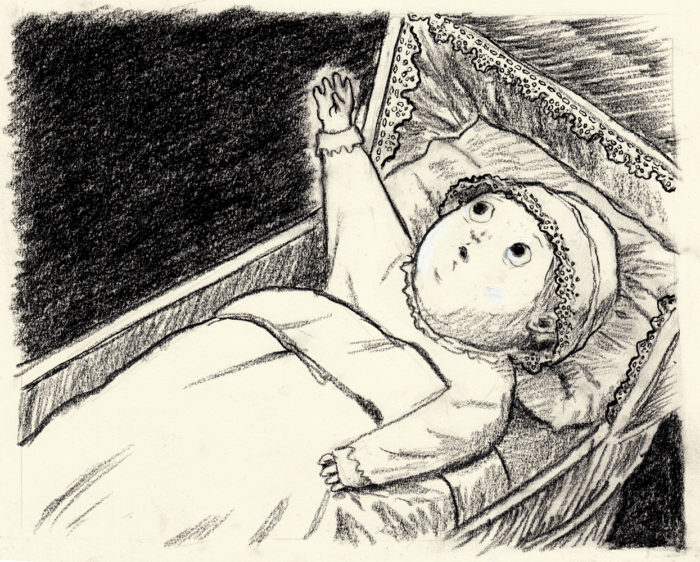 …and I think I did get it right. Â  I wanted them to be exactly alike in terms of composition, so I used the light table to lightly outline, then took it off the light box and went ahead with conte crayon and ink on page 8:
I like the picture, in and of itself… but I don't think I got the expression right. Â The transition from 8 to 9 is to much. Â The first page should show her beginning to react to what she's seeing, leading in to the gesture on the next page.