Magnus (Roberto Raviola) (art) Max Bunker (writing) Satanik #38 • 1966 In Italy a new genre of dark, violent and erotic comics in the crime genre, called fumetti neri ("black comics"), reflected the era's cultural freedoms and the loosening moral grip of the Catholic Church. Another major fumetti neri was sisters Angela and Luciana Giussani's Diabolik.
(From the introduction to Comics: A Global History, 1960 to the Present )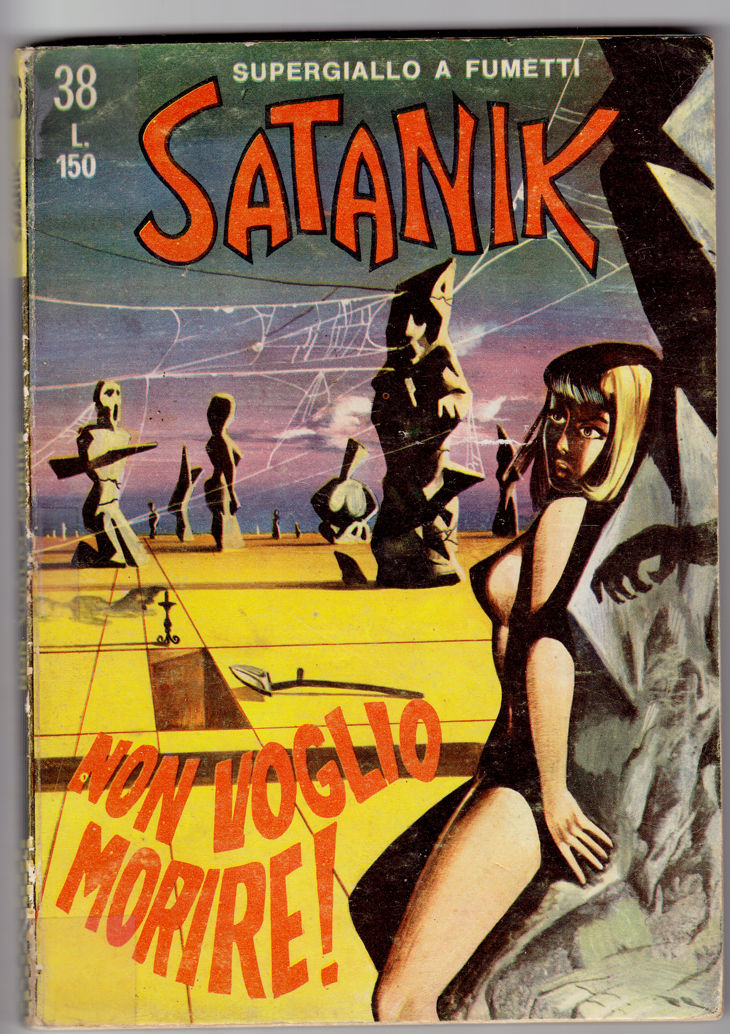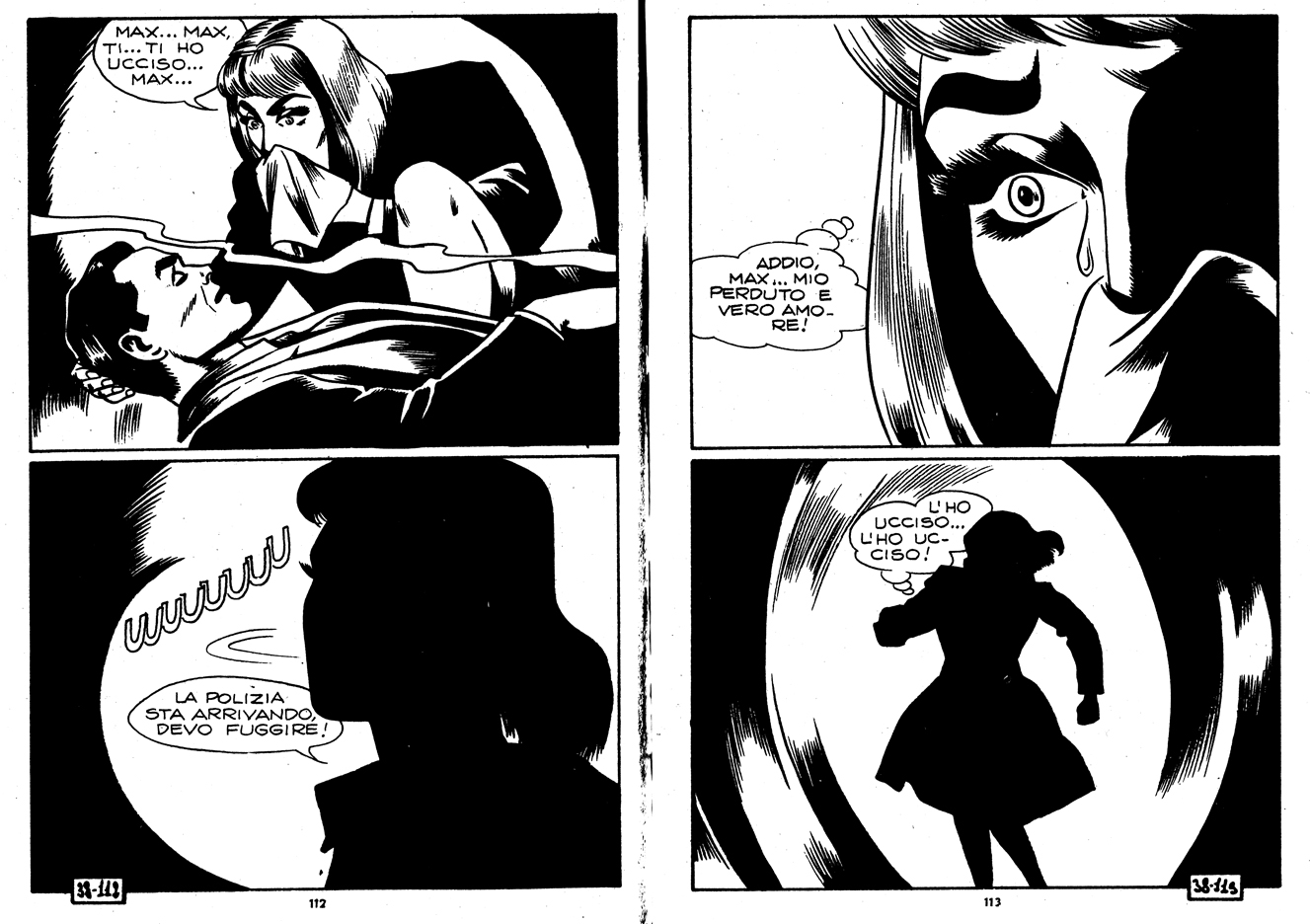 Magnus (art) Max Bunker (writing), Satanik #38, June 1966
Fumetti neri  can certainly be seen in context of  the broader movement toward adult comics in Europe (where they'd been pigeonholed as a children's medium for even longer than in the U.S.), which also included  Barbarella, The Adventures of Jodelle, the work of Guido Crepax, and journals like the Italian Linus.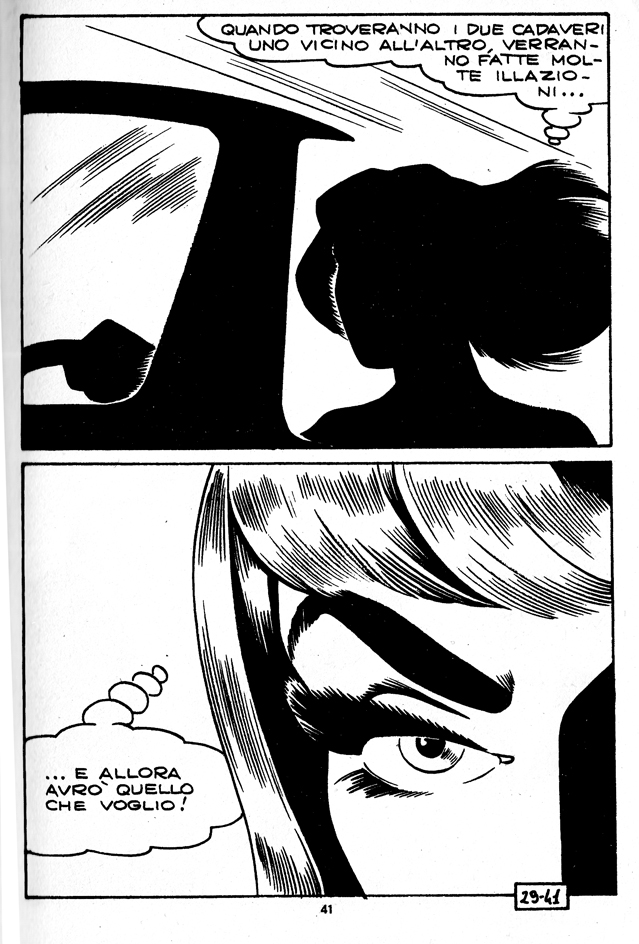 But fumetti neri were more disreputable than those high-toned examples: lurid, sexy, violent… trashy fun, definitely not for all-ages. I'm far from an expert on this stuff.  If you want to read up on Italian comics, I highly recommend Drawn and Dangerous: Italian Comics of the 1970s and 1980s, by Simone Castaldi, one of the best books in English on European comics, with a lot of insight into Italian culture and politics as well.
The most striking work that I've seen in this genre is by Magnus (Roberto Raviola), who collaborated with writer Max Bunker (Luciano Secchi) on the titles Kriminal and Satanik (all the work in this post is by them).
The rigid 2-panel-per-page format (printed as small, digest-size paperbacks) had the effect of a productive creative restraint on their composition and story-telling. Â Magnus did amazing things with blacks and sillhouettes, creating some very interesting layouts, with amazing use of negative space, and there's some feathered inking in there that looks like it inspired Charles Burns.