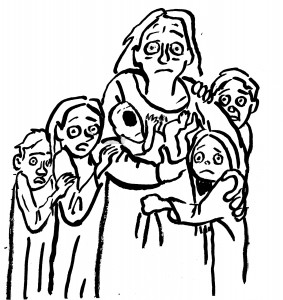 My script for the page:
PAGE 2:
"I cannot relate the distressing care I had for my dear wife, who had lain-in but a few weeks before, and for my poor children"
Eunice (mother) clutches her children (including Eunice, daughter, 7), as Mohawk warriors menace them.
Warriors kill 2 children: a six-week old and four year old.
("The enemies who entered the house… ….were so cruel and barbarous as to take … two of my children, and murder them.")
Long march begins, 80 captives and 250 Indians and French soldiers, through the snowy wilderness. Behind them, smoke rises from the burning houses of Deerfield.
JOHN: "Who can tell what sorrows pierced our souls, when we saw ourselves carried away from God's sanctuary, to go into a strange land, exposed to so many trials ?
One challenge was drawing the panel where the invaders grab an infant from Eunice's mother. Â At first I tried it as a full tableau:
Then I decided the action would be clearer and more dramatic closer up: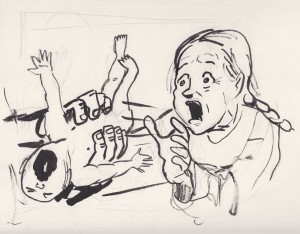 Another try:
But as I mentioned in a previous post, I'm pushing toward a more stylized treatment of the characters.  I think that will be more expressive, and more fun to draw. I'm particularly happy with how this worked in panels 1, 3 and 5. Here's the rough version of the whole page:
As you can see, I condensed the killing of two Williams children into one — for space considerations, but also because the opening of this story is violent enough! Â The final version of the page (unless I change it more later):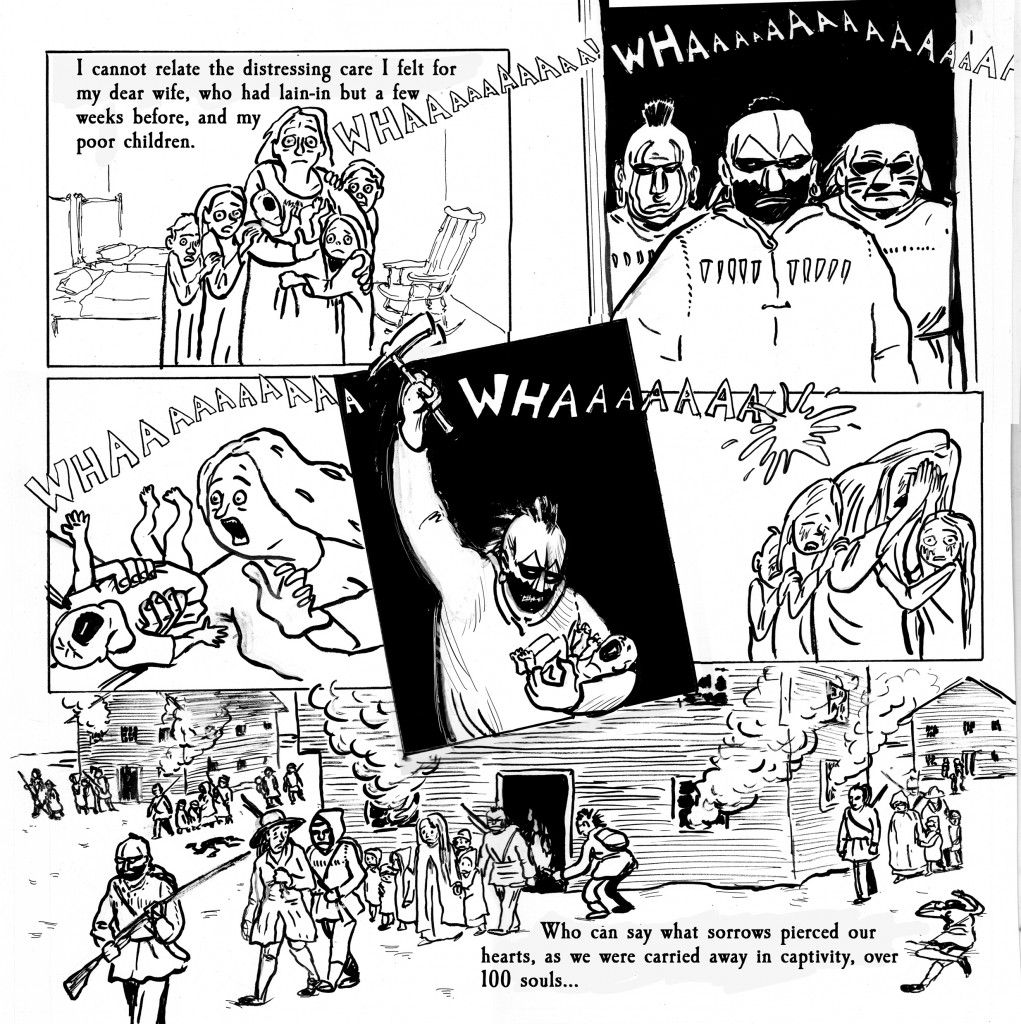 T hanks for looking!