The thing about this experiment is, I have to post on the bad days as well as the good. Â The bad days aren't where I do bad work, it's where other nonsense eats up my day and I do pathetically little. Â So here we go. Â One page of sketchbook scribbles, with a sketch of page 2 in the center and some very loose thumbnailing around it: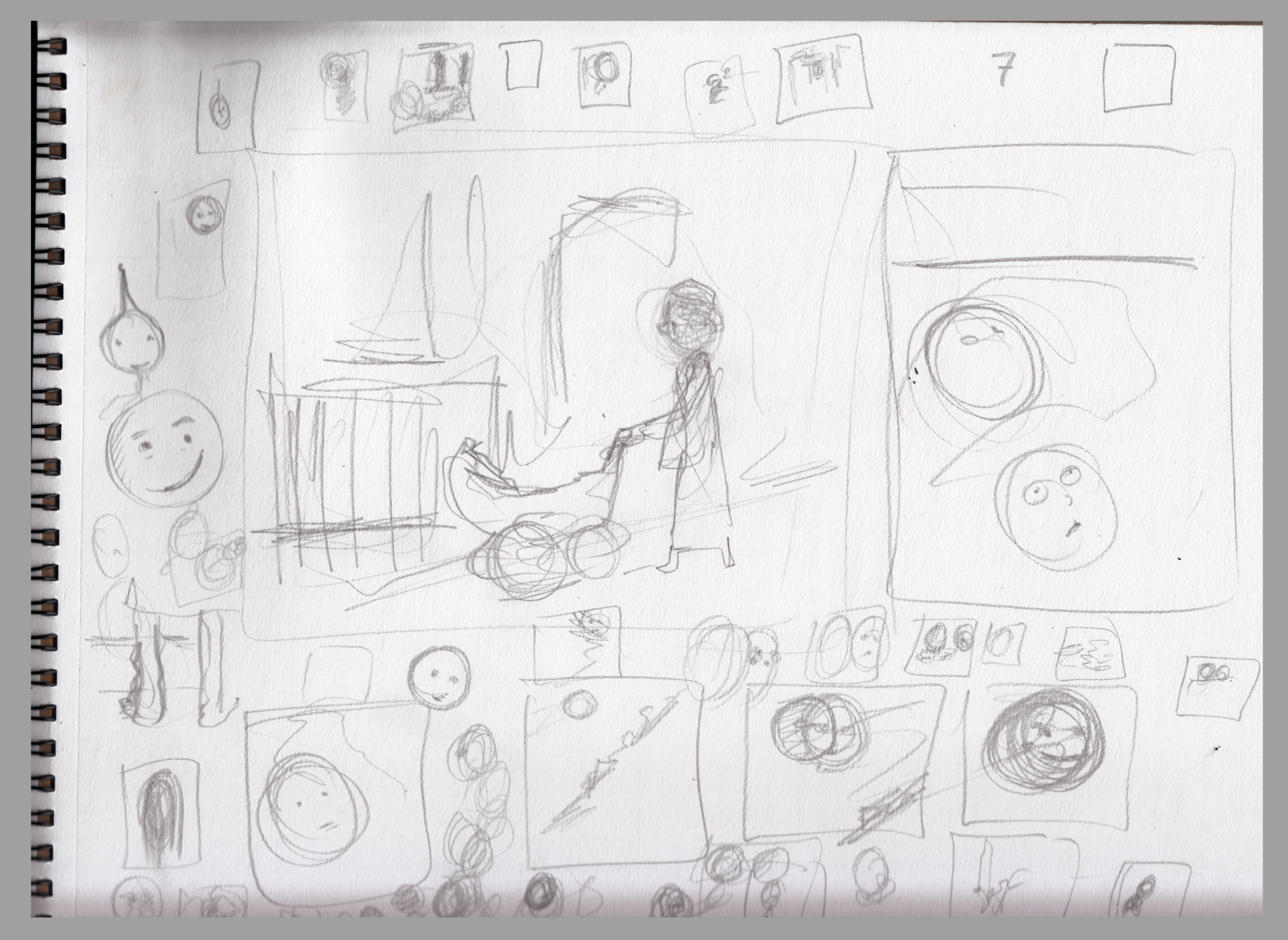 I meant to do character sketches, but that'll have to be tomorrow.
I can make myself look a little better by also posting these studiesI did when I was messing around with acrylics last week:
See you tomorrow.