Real-time blogging on the process of my new project, still at very early stages. Â The plan is one image per page. Â I want to take each image seriously so it can hold its own, not being part of a sequential page layout. Â Which means in some cases that I will have to do as much reference and sketching for a single image as… well a lot.
Such is the case with my first image. Â It's an "establishing shot" of a Victorian or Edwardian street scene, residential. Â I gathered plenty of photo reference, thanks to Google ("Victorian Street" mostly):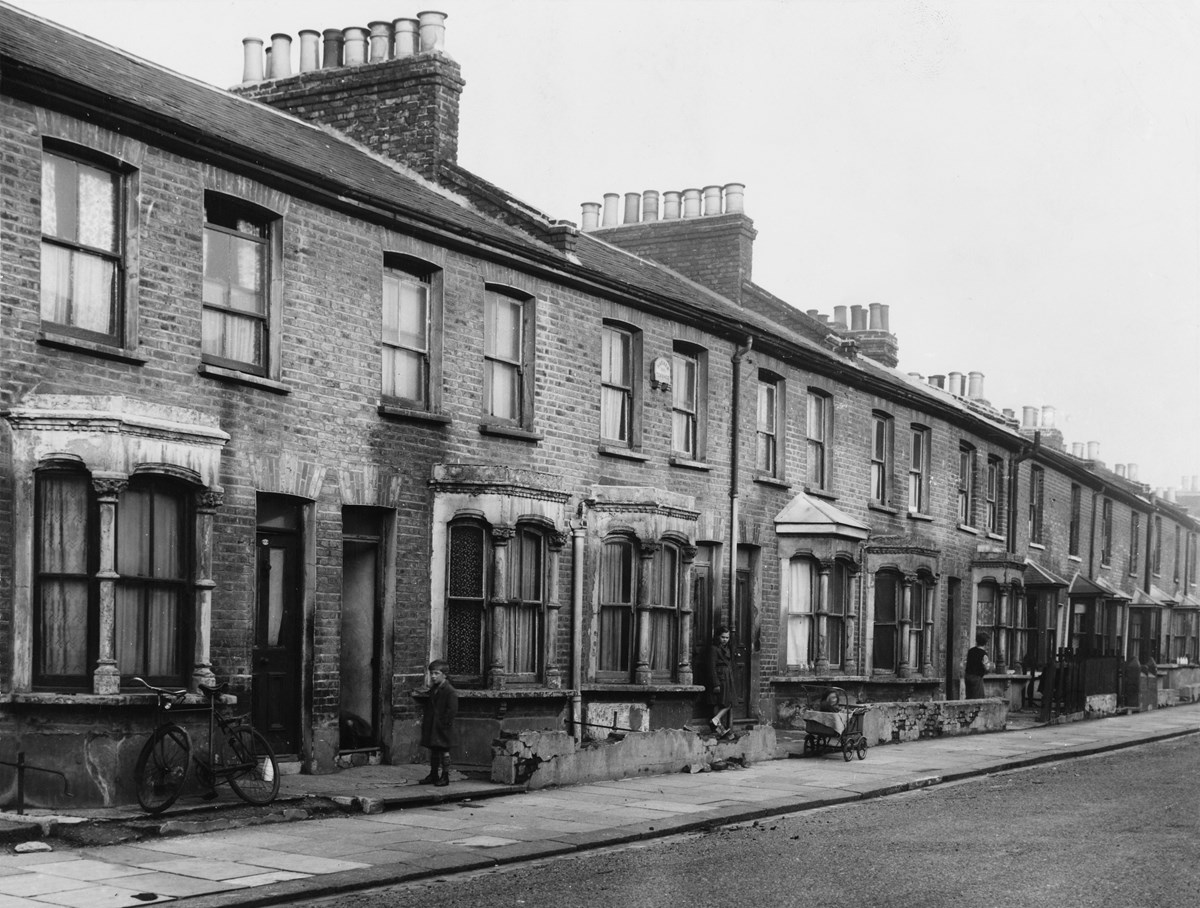 A rough sketch, with some other doodles to do with the story (full disclosure, I think I actually drew this yesterday):
Then another, 
Right now, I'm not sure yet what the dimensions or even the shape of this book will be. Â I was thinking square, and I drew this at 6″ by 6″. Â  It seemed a little small, hence the bigger square around it to try and get a feel for the right size. Â 7.25″ square? Â Or maybe it should be horizontal rectangle?
I didn't even know how to start thinking about that, so I decided to just draw some studies based on the photo reference, for the hell of it.
I'd been picturing less of a working-class street than this, but it was a good photo to work from. Â Maybe I'll go a little more downscale after all.
Anyway, not much progress today, but at least I drew something. Â Besides dimensions of the pages, I don't know what media I'll use either. Â On that last sketch I drew in ink, then shaded/textured with conte crayon.